Are you considering buying or selling Riverside, CA, real estate this year? The Riverside real estate market is emerging as one of the hottest new luxury markets in the Southern California region for its thriving economy, ideal location, and picturesque scenery. Located in the Inland Empire, Riverside, CA, is a rapidly growing city with more than 300,000 residents in the greater Los Angeles area. The various upscale neighborhoods in Riverside have varying styles of captivating European architecture and highly-desired amenities that make life luxurious. Let's look into the latest trends in the luxury real estate market and how the Riverside real estate market is currently performing today.
1. A great location with endless opportunities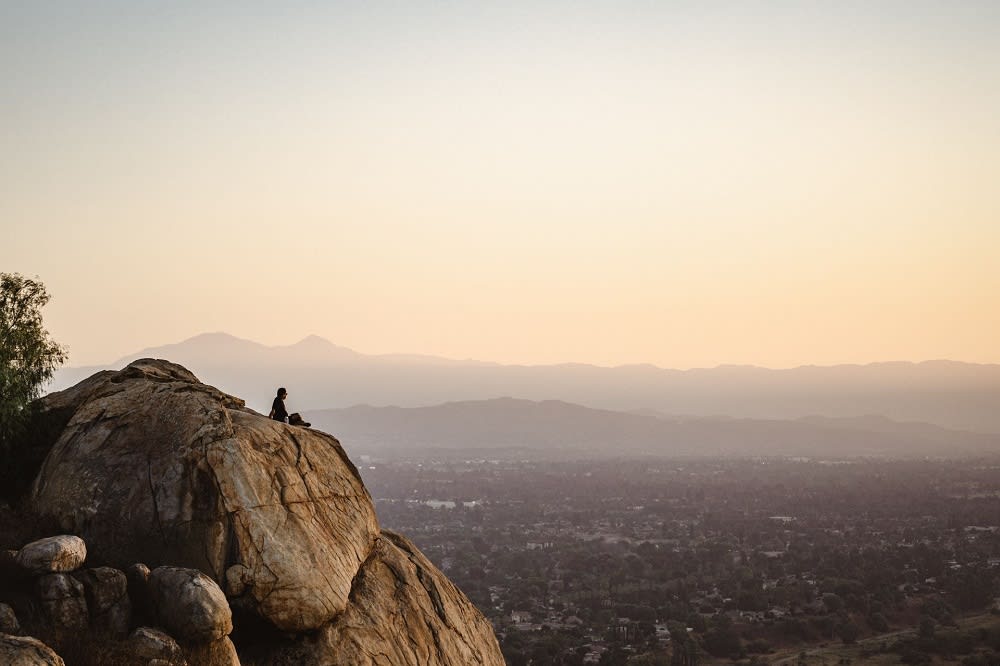 Riverside, CA, offers plenty of opportunities to embrace the great outdoors while living luxuriously. Named after its distinct location of being nestled next to the tranquil Santa Ana River, Riverside is an idyllic community close to majestic mountains, expansive deserts, and beautiful beaches. There are also many gorgeous parks, botanical gardens, and the legendary
California Citrus Historical State Park
. The endless opportunities to experience nature in Riverside make the city a desirable location for many young professionals and growing families.
The boundless outdoor opportunities make Riverside a great location for many. Riverside was even ranked fifth in the country for population growth. People from major metropolitan areas such as Los Angeles come to Riverside to escape the bustling city. Their aim is to head for places that offer wide, expansive properties with all of the latest luxurious amenities. Furthermore, many homebuyers can often acquire bigger lots at a fraction of the cost that it would cost in major metropolitan cities such as Los Angeles or San Francisco.
2. Latest trends of the luxury real estate market

As luxury homebuyers seek out these more spacious homes, they are reimagining and redefining what they want in a residence. Previously, many home buyers looked for minimalistic and compact homes under the less is more mentality. New home buyers seek expansive homes equipped with many features that make life effortless. For example, many home buyers today are seeking increased security and privacy, innovative home technologies, energy-efficient appliances and equipment, and captivating open views for their luxury homes for sale in Riverside, CA. Simply put, luxury homebuyers in Riverside want ultra convenience and comfort.
This desire for comfort in the home starts at the moment keys are turned over. Luxury home buyers desire turnkey properties or move-in-ready homes that are fully functional. Homebuyers want to be able to move in immediately without having to undergo any extensive renovation or construction projects. This change in preference is mainly due to the finite amount of construction supplies and labor contracts available across the country. Cost is not a deterrent for most luxury buyers as many will pay top dollar to attain these fully renovated homes with highly desired amenities in spacious surroundings.
3. A rapidly growing and thriving economy
For the past two decades, Riverside has had unprecedented growth, becoming the fourth largest county by population in the entire state of California. Despite Riverside suffering significantly from the 2008 and 2020 recessions, the economy has recovered rapidly. This is due to drastic
gains in the job market, with an 8% increase
from the previous year.
In the Inland Empire, Riverside is
leading in most industries
in the region. Furthermore, particularly in industries like construction and real estate, Riverside has recovered more quickly from the effects of the recession than other neighboring cities in Southern California. Riverside's thriving economy has created a climate in which demand for luxury homes is exceedingly high, home prices are steadily increasing, and inventory is tight.

4. The luxury housing market in 2022
This climate of low inventory, rising housing costs, and greater demand is continuing in 2022. Furthermore, more active listings have been added to the real estate market since the Coronavirus pandemic. In July 2022, the median luxury housing price was
$581,000
for single-family homes, a 19.6% increase from the previous year. In addition, 241 luxury single-family homes were sold, a decrease from last year. Multi-family condominiums are becoming increasingly popular as well.

Listing prices for both luxury single-family homes and multi-family condominiums are steadily rising. It is important to note that while the prices for luxury single-family homes and multi-family condos for sale in Riverside, CA, are increasing, the prices are rising slower than in previous years.
5. The real estate market cools down
With slightly
lower housing costs
throughout much of the Southern California region, indications are that the luxury real estate market is starting to cool off. While the real estate market cannot expect any immediate shift to a balanced market from 2022 to 2023, there is a strong probability of being a more balanced market by 2027.
Today, as the luxury real estate market cools down, luxury homes for sale will remain on the market longer, giving homebuyers more options and more time. One positive sign of the real estate market cooling down is that inventory will start to increase. Furthermore, home prices will continue to drop. Sellers will most likely get fewer offers and bids on their luxury homes for sale in Riverside, CA.
Riverside, CA, is a highly desired area for its thriving economy and picturesque location. Whether you are in the market for luxury multi-family condominiums or single-family spacious homes, Riverside, CA, offers plenty of distinctively unique and gorgeous housing options for everyone. If you are interested in buying or selling your luxury real estate homes for sale, contact Pompey Group realtors today. With extensive years of experience in the luxury market in Riverside, real estate agents from the
Pompey Group
can offer guidance on how to develop a strategy when buying or selling in the luxury Riverside real estate market.